AC/DC HUMIFICATION SYSTEM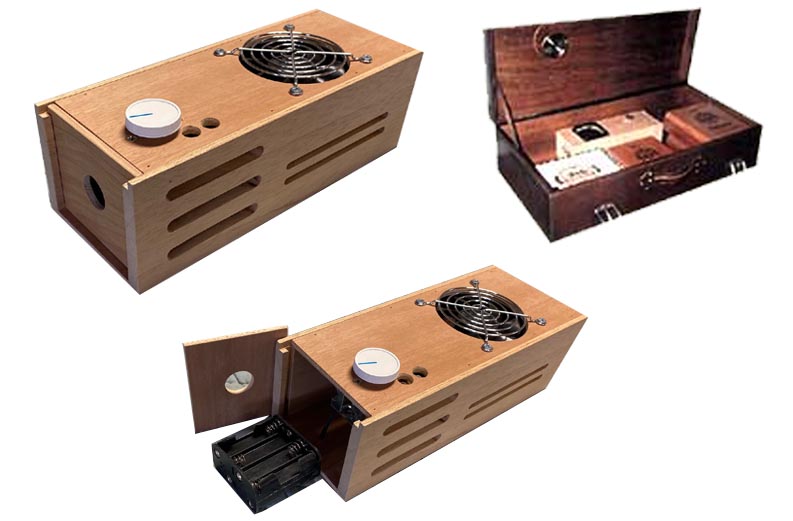 New and Improved Method of Humidification in a Compact Size.
American Cigar Cabinets is proud to introduce the first AC / DC electronically controlled humidification system. The perfect addition to the Cigar Bar, the AC / DC unit can be adjusted to your humidity preference. The AC / DC unit can also be added to your current desktop humidor. Now there is an alternative to passive humidification!
Construction
8" Width x 3" Height x 2" Depth
Hand-crafted by Amish woodworkers from Spanish Cedar
12V DC battery pack with external AC adapter plug
Adjustable humidity control